HubSpot is a platform that aims to digitise your full customer journey by helping you manage all areas of contact between your company and your target audience. With HubSpot's range of tools and features, you can communicate with your customers and learn how they interact with your services, convert their visits into sales, and build long-term relationships with them.
Having such a platform at work makes the whole relationship of company-client much easier and reduces any potential friction or clumsiness you might already have had. It helps your company advance and scale upwards, reaching new levels only made possible by such effective and omnipresent tools. It makes things easy, quick, and efficient.
However, it can be tricky for new customers to handle a new platform such as HubSpot with so many tools. To make the most out of the platform and use it at its best, you need a certified and expert agency to help you out. That's where we come in.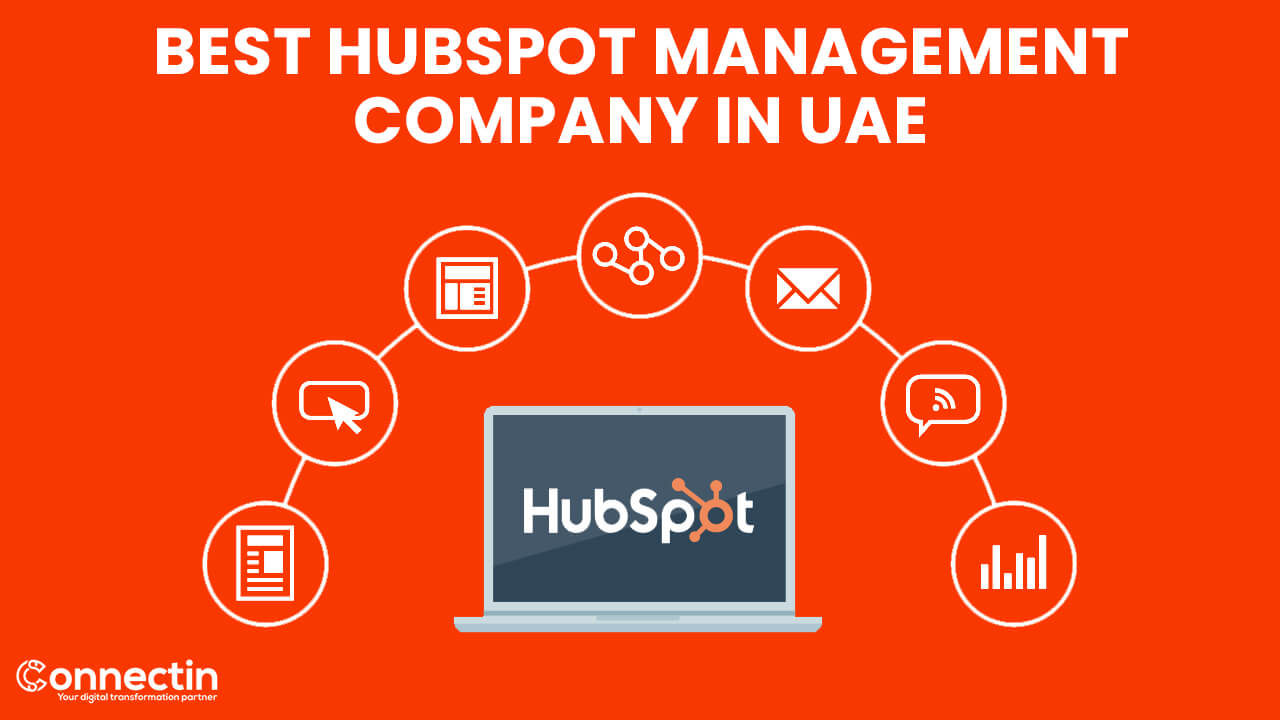 Why Work With ConnectIn Digital to Manage Your HubSpot Account?
When you sign up with
ConnectIn Digital
to manage your HubSpot account, you gain another member of your team. One who is there to help you handle tasks, set up tools, generate reports, automate workflows, and more. We help you at every stage of the process to make every feature and tool as accessible as possible. We show you the way when you can't see through the data, share best practices with you, build workflows and customer reports, and much more.
Here are some of the things below that we can do perfectly as your best HubSpot Management Company in Dubai UAE.
1. Effective Account Auditing
First things first, we need to see what is going on within your HubSpot account, what is going well and what needs to be improved. From there, we can create a strategy that will work to your best advantage.
We are experts in HubSpot, and we will be able to do a comprehensive audit of all of your account. The results and analysis will help us show you the best way forward for your company while, at the same time, they enable us to make informed strategies and to create effective plans.
Our action stems from an in-depth knowledge of how your platform is working already and what it needs; that is how we get results.
2. Bespoke Workflow Creation
Workflow creation is one of the most crucial aspects of HubSpot. It refers to creating automated tasks and sequences that help your business run day-to-day without constant human input and upkeep.
Creating workflows helps you scale your business alongside customer demand and helps your business advance through healthy, sustainable growth.
At ConnectIn Digital, we work with businesses to create workflows that work for them and their unique requirements. Whether launching email campaigns, nurturing your leads, or pushing your deals to a different stage, we work with you to determine what your internal processes need to do for your business to thrive in the exact way you want it to.
We can create automated workflows that will help you automate common marketing, sales and customer service processes which will help you through every step of the lead lifecycle. Get your Workflow on track, get your business on track.
3. Insightful Custom Reports Creation
To give your customers and users what they want, you need to know what they want.
An essential part of HubSpot management is the creation of custom reports which share useful insight into how your site is being used and interacted with. This is one of the tools that help you scale and grow your business to new levels as you become more connected and more in touch with your user base and your potential users.
Our certified team of HubSpot experts will help build all kinds of reports, including cross-object reports and multitouch attribution reports to get the detailed insights you want. These reports will help you and your company knows where you need to make changes, adjustments, and improvements so that you can be the best on the market.
We help you evaluate the interactions you have with your customers and focus on general revenue generation. We will examine the quality of your contacts and leads and help you grow by suggesting new and different ways that you could improve these interactions.
FAQ
Frequently Asked Questions
Technically, you can manage your own company's HubSpot account if you have the knowledge and skills to use the platform's features and functions. However, most people find this initially quite difficult and require the assistance of specifically trained team members to help them at least get started.
By working with ConnectIn Digital to manage your HubSpot account, you can ensure that the whole process will flow seamlessly, with expert and experienced hands behind the wheel. We ensure that every company has everything they need to use HubSpot to their full advantage.
As certified HubSpot Partners, we are experts who can help you implement HubSpot as a CRM system within your company. We can help you understand how to use HubSpot, help you migrate all your data over to the platform, and guide you with how you can best use the software to your advantage.
Here are some of the tasks that you can submit to us for help and direct management:
General configuration of HubSpot settings
Adding custom fields to property settings (Contacts, Companies, Deals, Tickets)
Build email templates and landing pages
Create HubSpot forms, CTAs & pop up forms
Configure HubSpot integration to other services
Set up dashboards and reports
Set up workflows and sequences to automate manual tasks
Email loads and configuration (newsletters, automation emails, sequences)
Setting up active and static lists
Publish blog posts and manage SEO
Set up campaign workflows based on your design
Yes! We are a Platinum Certified HubSpot Partner. Our team of Certified experts is trained and qualified to work with the platform. We work hand in hand with HubSpot to ensure our customers get the best possible service.
We work with individual quotes for our HubSpot management packages. Feel free to get in touch to discuss your package, and we can give you a price.
Book Your Free Consultation Session
Would you like to know more about our HubSpot Management Services ?