HubSpot connector for Asana: installation guide
Install HubSpot connector for Asana
1 - Connect your HubSpot account
First thing first, you need to: Accept our terms and conditions
Click on "Connect your HubSpot account", select your account and click on "Connect app"
Fill out the necessary information and click "Continue"
And you're done with the first step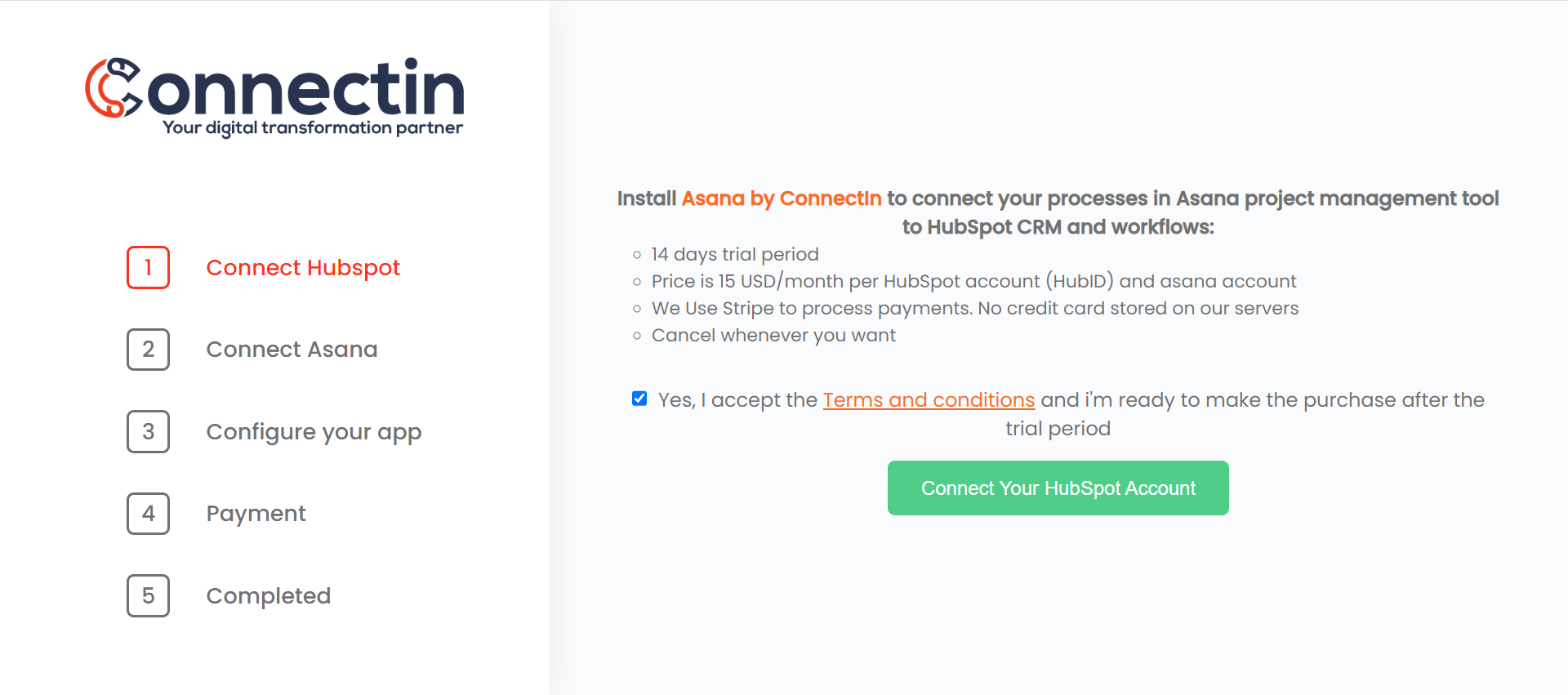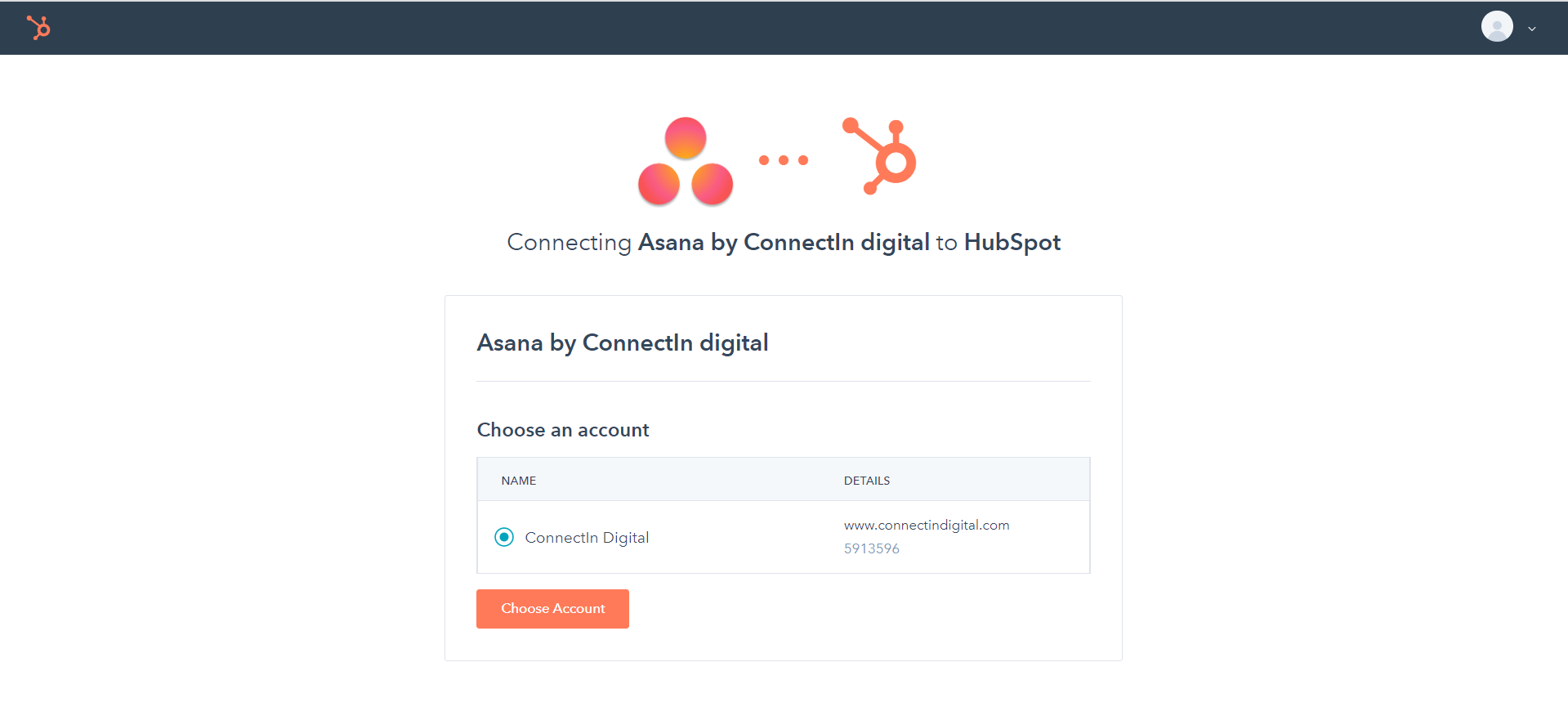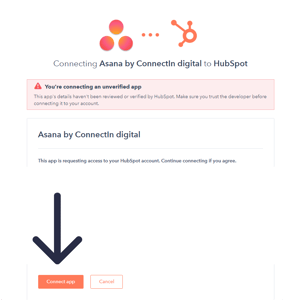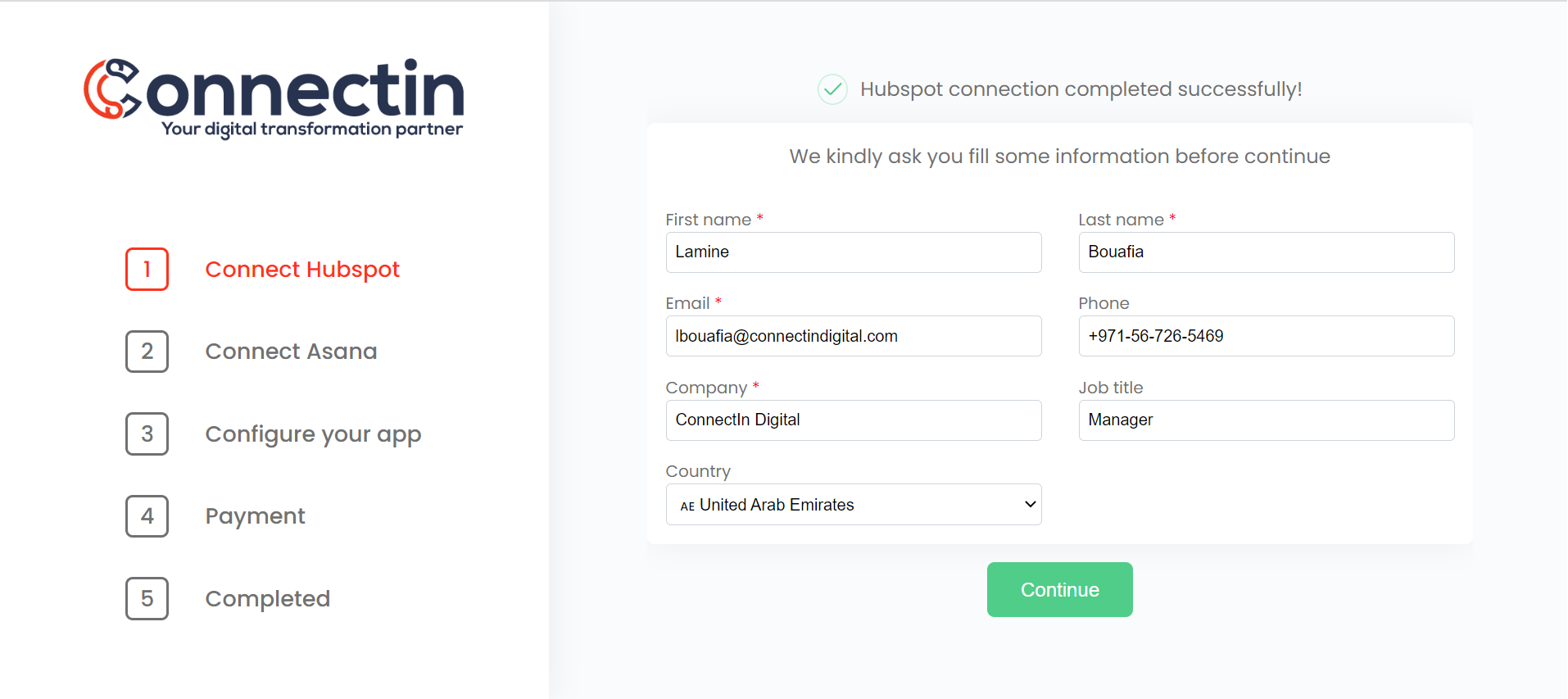 2 - Connect your Asana account
Click on " Connect your Asana account"
Enter your asana credentials and click on allow to continue.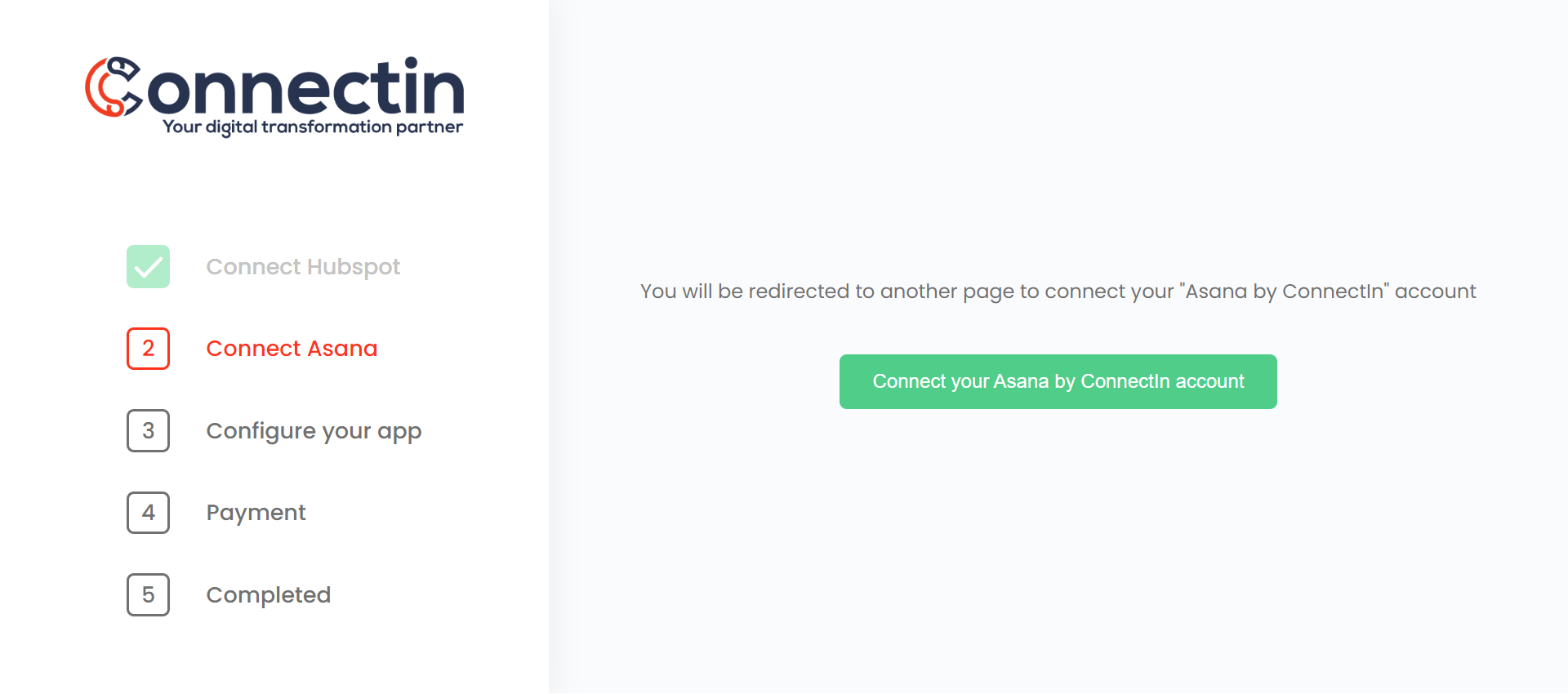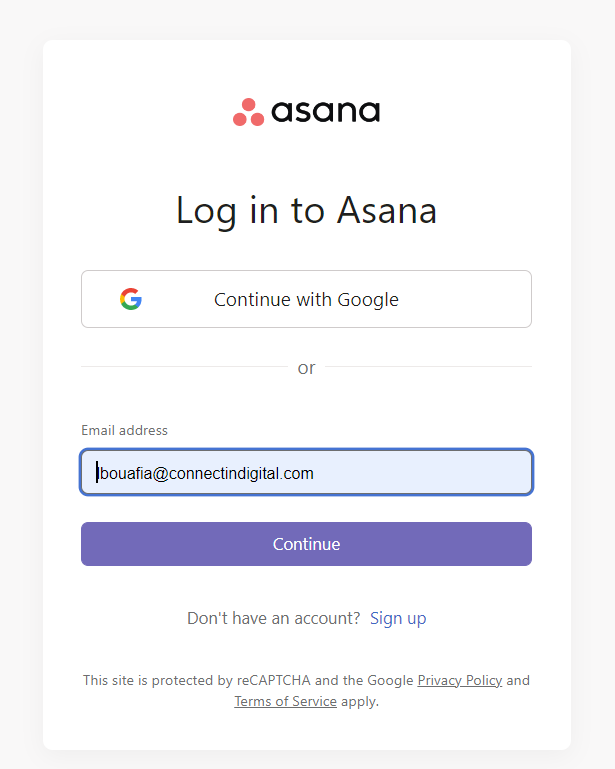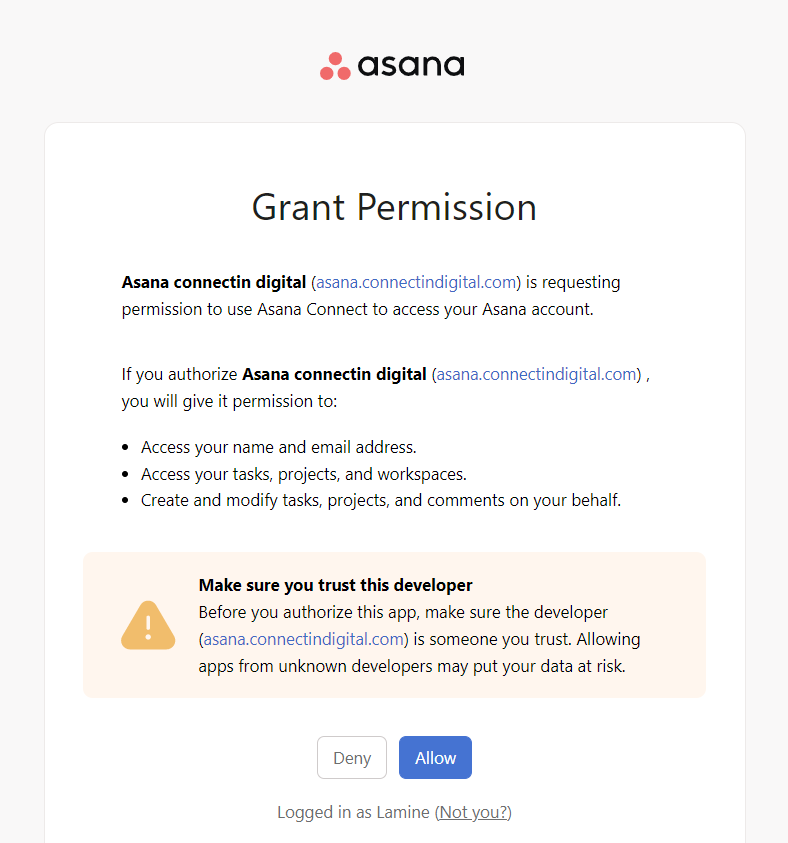 3 - Configure the app settings
Select your weekend days (Sat, Sun by default) and if you want to shift project/task dates when a new project is created from a template.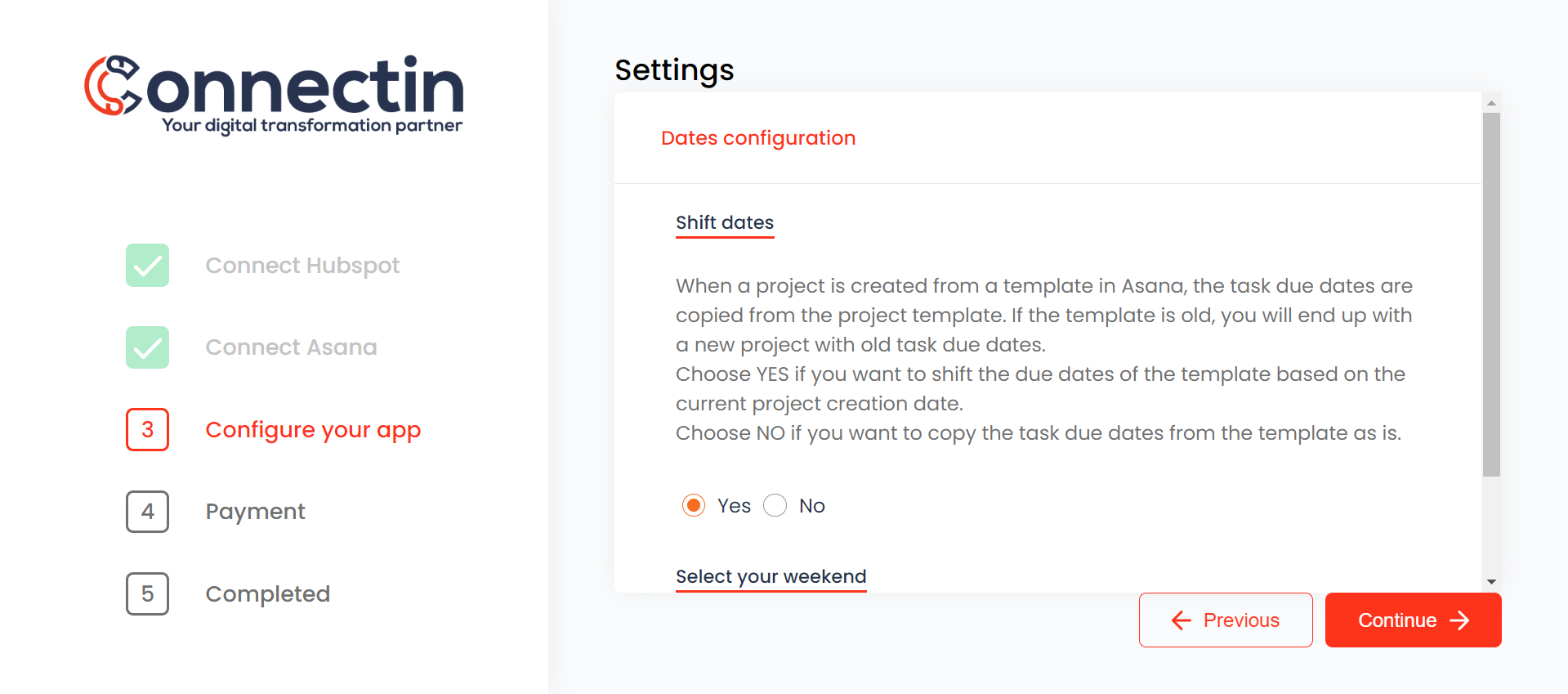 4 - Enter your payment details
Add information about your payment info and click on " Submit"
Your payment data will be stored on Stripe, a world word leader in online payment processing and credit card processing platform for businesses. For mere information about data protection, please visit this page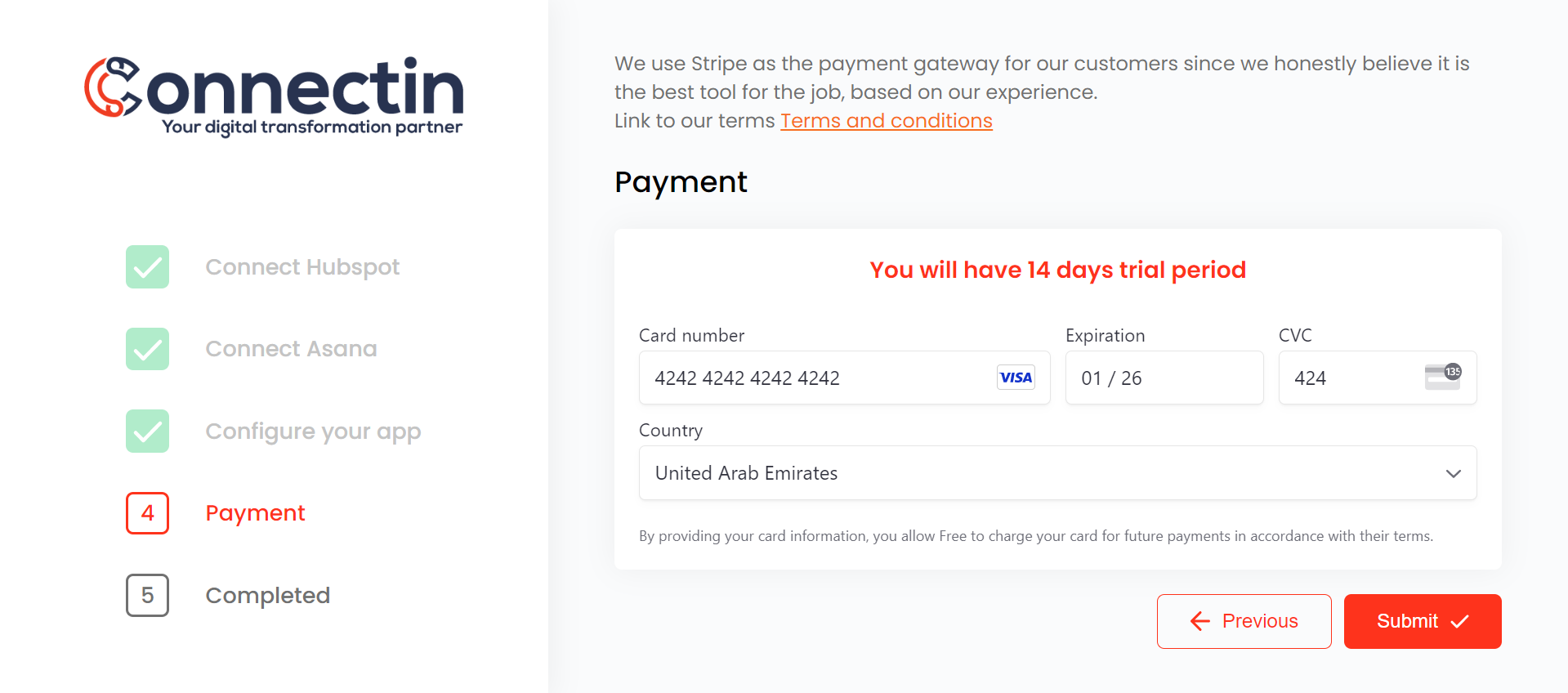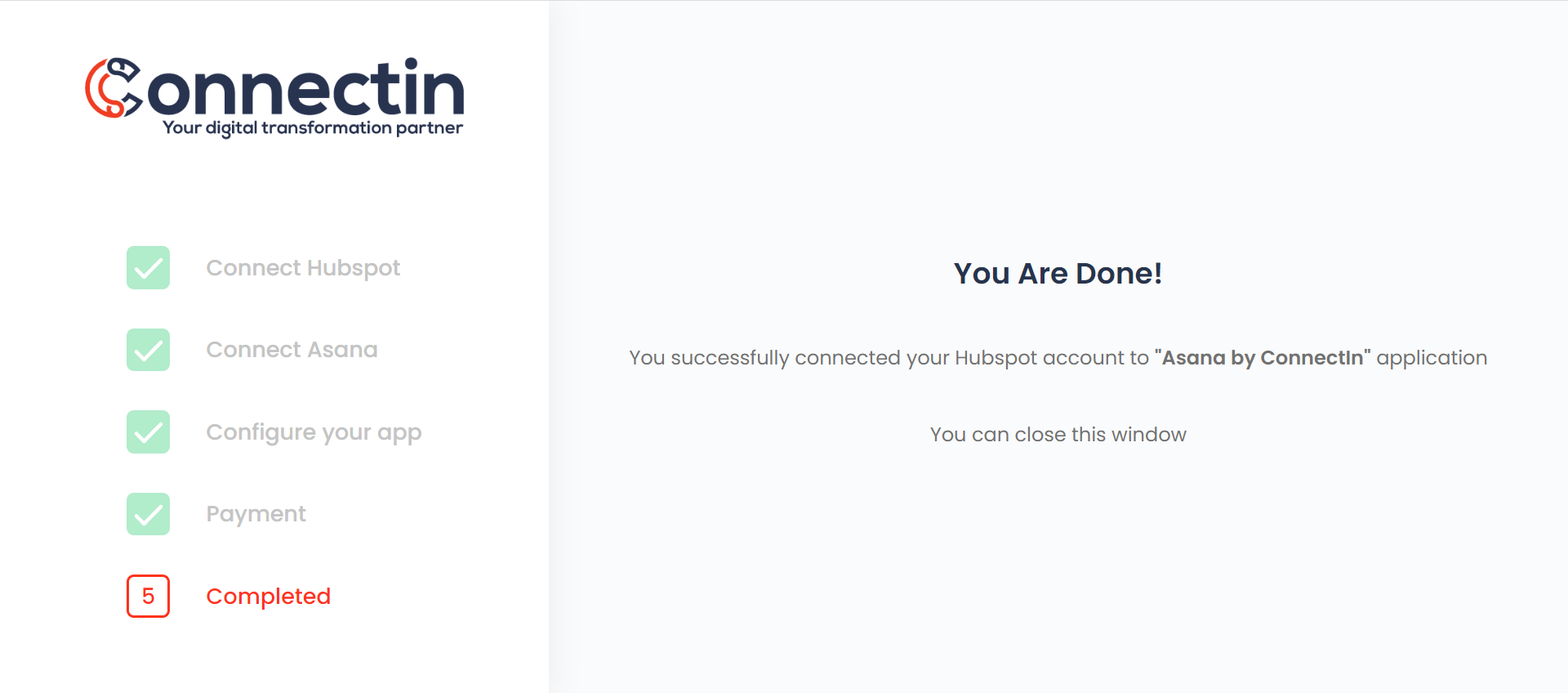 Your are done
You can now enjoy the experience of a great integration between your CRM and your asana project management tool.
Pro and Enterprise (the FREE and STARTER editions don't support Workflows).
This connector works with one HubSpot Hub account.
A HubSpot admin installs the app (or any user with the right privileges). All the users of the account will have access to the app.
A few seconds to a few minutes (depending on the number of tasks).
We do not offer refunds. You can cancel anytime.
The billing cycle is monthly, so when you cancel, you won't be charged going forward.
You will not have access to the ClickUp workflow actions anymore.